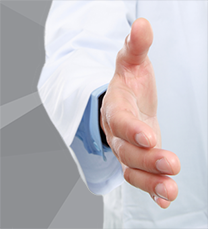 Denver LASIK
Recognized as Colorado's most trusted name in vision correction, Spivack Vision Center is dedicated to providing exceptional LASIK, PRK and laser eye surgery care and results to help you gain your best possible vision. With a practice motto of "Patient Care First," we pride ourselves in providing our patients with the Spivack Advantage, the high standards of care that separates us from other LASIK centers. We have made it our commitment and priority to provide thousands of patients across the Front Range and surrounding states superior results with our advanced LASIK and laser vision correction treatments.
Our team of Denver LASIK surgeons has extensive experience and training. Together they have performed more than 40,000 vision correction procedures in our state-of-the-art facility. Not only are they board-certified, but are also fellowship-trained which provides education and experience beyond what most LASIK surgeons have.
When it comes to achieving the visual freedom you have been dreaming of, you can have confidence that Spivack Vision Center is the right choice for your eyes.
Call (303) 733-2020 or click here to schedule your consultation today.